POS system software for Quick Service & Fast Food Stores
Quick Service & Fast Food Stores overview
Do you have a business where you need to service a large number of customers at peak times? If yes, you need a POS System that works for you, not against you.
Idealpos was built around hospitality features with reliability and speed of service amongst them.
With a thorough understanding of what it takes to help you best utilise your POS system during peak service times, Idealpos can be configured to suit your requirements.
Kitchen Monitor

Drive Thru

Loyalty Cards

Caller ID

Promotions
Customer Display
A Customer Display allows promotion of any specials to your customers as they are making their decisions. This can be set to scroll through a folder of pre-prepared images promoting what you want to sell quickly.
You may choose to show a single image or choose from alternative layouts showing items as they are rung up and then utilize the full screen when there is no sale taking place.
Kitchen Monitor
A kitchen monitor displays all dockets on a screen, as opposed to the use of a kitchen printer. You have the option to select how many orders are on display at any one time, and you can also bring orders back that have been completed.
Advanced features give you the ability to use multiple colours so you can quickly identify the type of order it is, eg. dine-in, take-away or drive-thru. You may also have multiple screens throughout the kitchen showing orders as designated.
Customer order screens are also available which display customer orders for when they are able to collect their order. These may be customised to match any branding you would like to be used.
Kitchen Printing
Idealpos has the ability to print to many printers at the same time, separating a single order automatically into the different sections where dockets may be required. Each printer can print the entire order or only the items required for that section.
Customer Rewards
Buy 10 & Get Your Next Coffee FREE!
If loyalty is a promotion that you offer, then Idealpos is here to help. Simply by adding customers and linking them with either a code/number, a name or a barcode, Idealpos will track their rewards and store this information in the database.
For example, each time a customer purchases a coffee Idealpos will update their loyalty progress enabling you to let them know how many are required until their free one. When a free coffee is available you will be prompted at the end of the sale to ask them if they wish to redeem it. Redemptions can be accumulated and may be used within the one sale.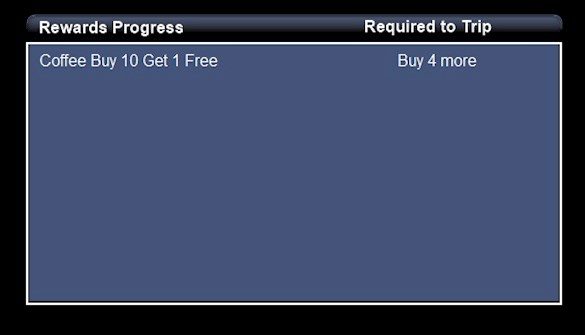 Online Ordering
Allows your customers to order ahead to save them time when they get to your venue.
Utilising an Idealpos module called WebIT there are various ways we can take orders using various online portals. Customers simply place their order, you receive it on your POS and can make it as required.
We also link to third-party app makers like Mobi-2-Go who streamline this process even further.
Order Numbers
Order numbers give you the flexibility to assign a number to a customer to deliver food and drinks and then re-use that number.
They can be controlled with POSServer to stop them being used on multiple tables and can be assigned consecutively or used with your own custom number system.
Caller ID
The Caller ID Module allows you to instantly add a customer to the sale, or add new customer's details on the fly to your customer database, based on incoming telephone calls.
This feature may be used in numerous business applications such as Take-away or Home Delivery to instantly give you a record of the Customer's details for delivery, takeaway and catering purposes.
Not sure what you need?
Just ask our friendly team!