Idealpos is designed for hospitality, and in particular for cafés
We say that Idealpos is the best POS system software for cafés based on 12 years of industry experience as an independent reseller.
After plenty of research and investigation, we have found that Idealpos has all the features and reliability a café needs.
It really is ideal!
Want more information about Idealpos Software for your Cafe?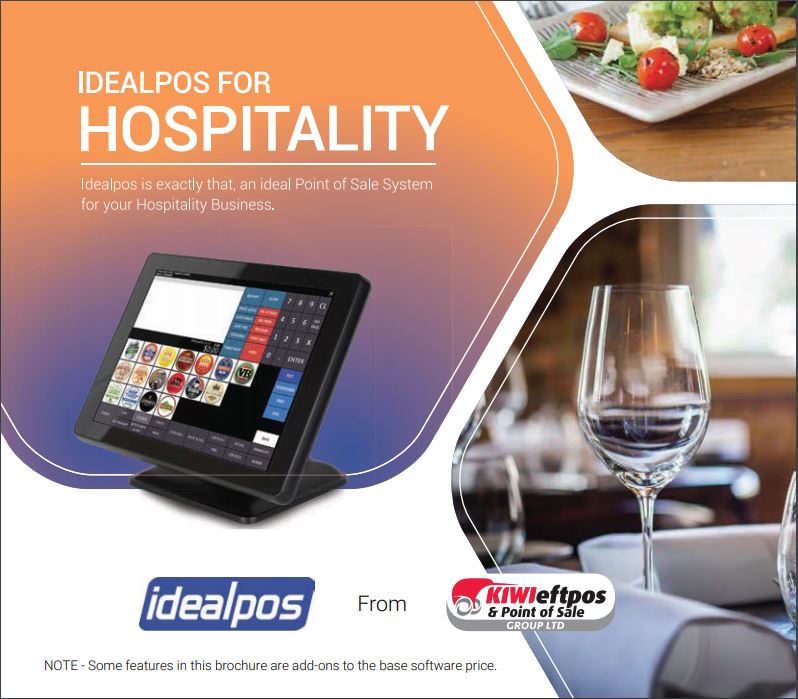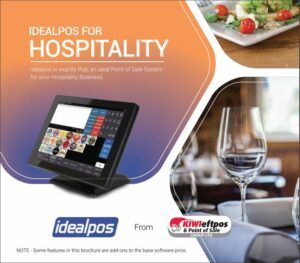 Subscribe to our email list and download the Idealpos Hospitality Brochure now.
Book a Free Cafe POS Demonstration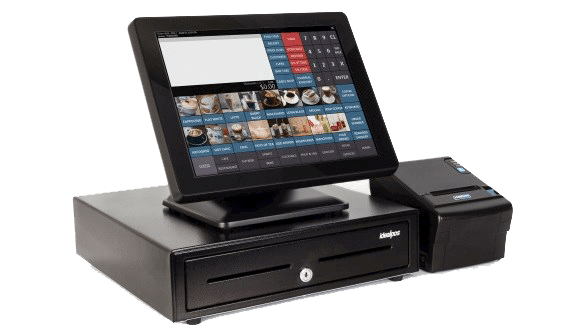 Fill in your details and our POS expert Mark Silvey will be in touch to arrange a time to do a free Idealpos and POS demonstration with you.
Why is Idealpos the best?
Reliable

Easy to use

Fast entry

Barista & kitchen printing
Customer loyalty and accounts

Customer favourite transaction

Well featured

Great reporting
APPs and interface

Xero

Handheld Ordering

Q Jumper Mobile Ordering
Customer Loyalty
Buy 10 & Get Your Next Coffee FREE!
If loyalty is a promotion offered in your cafe, then Idealpos is here to help. Simply by adding customers and linking them with either a code/number, a name or a barcode, Idealpos will track their rewards and store this information in the database.
For example each time a customer purchases a coffee, Idealpos will update their loyalty progress enabling you to let them know how many are required until their free one. When a free coffee is available you will be prompted at the end of the sale to ask them if they wish to redeem it. Redemptions can be accumulated and may be used within the one sale.
Hold Print
Hold Print is a function which can be used when you have a group of people sitting  at the same table, but wish to order and pay for their meals individually. By using the hold print function this will prevent the POS terminal sending the order to the kitchen printer or monitor until the last person has placed their order.
This is commonly used in cafes and bistro settings and is able to work alongside bar tabs and restaurant features. It can also work across multiple terminals within the same venue, allowing more than one terminal to take orders on the same order or table number. This can be helpful for large group service.
Details of the order are able to be viewed at any time if required to check. When everything is exactly as the customers want, you can then finalize and pay for the item, this will send a single docket to the kitchen enabling your kitchen staff to easily prepare and send all meals out for the table at the same time.
Kitchen Printing
Save time and the hassle of walking from the table or terminal to the kitchen to deliver orders with a kitchen printer doing the job for you. No more illegible dockets with the chef trying to read a team members scrawl. Each order is clearly printed and can be on duplicate dockets for different courses.
Use Handheld Ordering and save the staff even walking to a terminal.
Idealpos has the ability to print to multiple printers at the same time, separating a single order automatically into the different sections where dockets may be required. In a café setting this is usually the kitchen and the coffee machine.
Order Numbers
Order numbers give you the flexibility to assign a number to a customer to deliver food and drinks and then re-use that number.
Not sure what you need?
Just ask our friendly team!