Eftpos or POS
•  The right equipment for your event
•  Only when you need it
•  Flexible options
Don't need it for long? 
You can rent short term for Mobile Eftpos and Countertop (landline) Eftpos Terminals, as well as Cash Registers (programmed or un-programmed) and Cash Drawers – all from short to medium term or longer.
!! BOOK EARLY!
Some busy weekends get booked out...
Eftpos and POS hardware available for rental
Mobile Eftpos
Mobiles can be used for short term events such as trade shows, market days, business sales, sports club registrations and school fairs etc. In fact anywhere you need to collect funds where no analog phone line or broadband is available.
Mobile terminals can come with either 027 or 022 (or occasionally 021) SIM cards to best suit your location's mobile coverage.  We are also testing a custom made 027 Mobile solution for sites where there is no 021 coverage.  (Please ask about this if you are in this situation)
We can also supply an additional back up battery kit solution for situations where there is no power available for extended periods of over a day or more or where you have exceptionally heavy use and require extra battery backup.
Boosted Mobile Coverage – we have developed a boosted payment router similar to the old 3 watt Motorola car kits.  This kit requires mains power and a landline terminal but offers 3-4 times the signal strength of a standard mobile eftpos terminal.
Countertop Eftpos
These are landline based terminals using either analog dial up or IP/broadband depending on your site. (Please ensure you advise us of site's configuration to ensure the terminal will work on your site – considerations are Static vs DHCP internet, firewalls and port settings must all be compatible for the Eftpos terminal to work)
A SIM card can also be added to a mains powered countertop terminal (must only be done with assistance from our staff).
Move Cash Drawers down and add a new subheading next to Cash Registers – POS Systems (use picture of touch screen that is on business cards)
POS Systems
We now offer short term rentals of POS systems using touch screens, cash drawers, receipt printers and scanners if required.  These are great for "pop up" shops.  From single stores to a recent hire with a six lane "popup" store.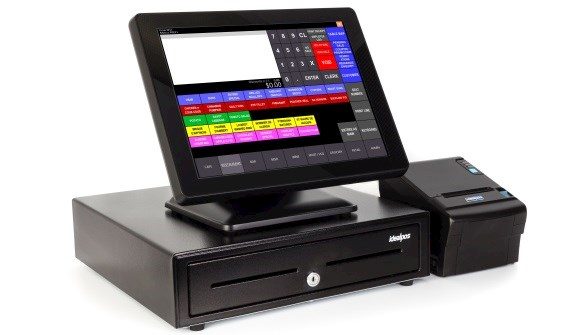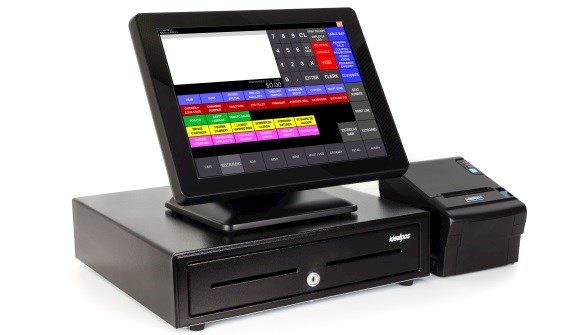 Cash Drawers
We have a limited supply of Cash Drawers for rent.
Short term hires start from 'Up to 7 Days' right through to 13 weeks (3 Months). Hires longer than this, we consider to be "Monthly Rentals" and after this we have of course 3 year leases or owning your own terminal as he standard ways of businesses having a terminal for the long term.
Not sure what you need?  
Just ask our friendly service team!