Today's technology allows touch screens to be a versatile solution for your Point of Sale. We can advise what kind will be best for you. 
What to look for in a Point of Sale System
Get a copy of our Document – get in touch!
HP RP7 G540
2GB 320GB HDD STD N/MSR N/CDU 15R N/OS
The next-generation all-in-one retail solution from HP. Sleek, stylish, and able to effortlessly integrate into your current environment, the HP RP7 Retail System can be customized for everything you need and nothing you don't. 
The RP7 is the direct replacement for the HP ap5000. Options of a 15" or 17" screen size, Resistive or Projected Capacitive Touch and multiple processor options ranging from the Intel Celeron G540 Dual Core all the way up to the Intel Core I7. Options of SSD and RAID are available as well. 
SPECS
3 Track Dual Head MSR (TTHPQZ673AA )
Fingerprinter Reader (TTHPQZ672AA )
Integrated Webcam (TTHPQZ700AA )
2X20 VFD Customer Facing Display (TTHPQZ701AA )
10.4" Customer Facing LCD (TTHPQZ702AA )
This code includes the following specs:
HP RP7 Model 7800
Intel Celeron G540 Dual Core 2.5Ghz
2GB DDR3 Ram
320GB HDD
15" Resistive Touch Panel
Desktop Stand
AdvanPos W-POS (all in one unit)
W-POS is a POS refined in every detail which is more powerful, slimmer and can be used for more applications. W-POS features IPC spec which delivers high performance, stability, IP65 waterproof protection, but does not look like an IPC. It features an ultra-slim screen with only 55 mm which makes W-POS stylish and space-saving.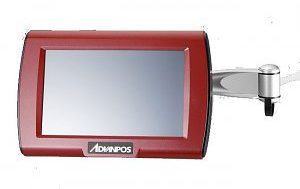 AdvanPOS QP300W 8.9" Touch
QP-3000 is a Table Top Ordering system designed specifically for the hospitality market.
Adopting the lastest intel eAtom technology, QP-3000 is a fully integrated POS system which not only helps to improve operating efficience but also provides an interactive ordering experience for customers.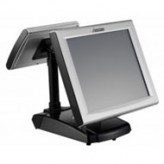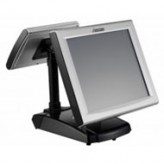 AdvanPOS ZL-1510 15" Touch
Z-POS Lite is a compact and scale-down version of Z-POS with a distinctively slim design catering to a wide variety of applications in the retail and hospitality sectors. Adopting Intel's latest eAtom technology, Z-POS Lite is a fan-less and power efficient system offering uncompromised reliability and robustness.
15″ TFT LCD with Resistive Touch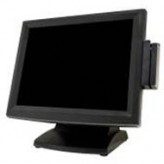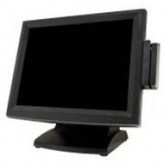 VPOS355
The VPOS 355 series of touch terminals provides super quiet design, perfect for environments where low noise is a must. The innovative small foot print and wall mountable design make the VPOS 355 perfect for space conscious users.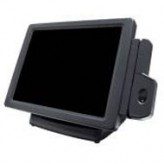 VPOS345
The VPOS345 is a compact designed POS Terminal. The VPOS345 is designed with easy access to the hard drive and mother board to reduce service turnaround times. The powerful Intel Atom Processor has low power consumption and based on the small foot print makes it an effective energy-saving solution for any space critical environments.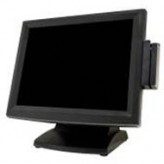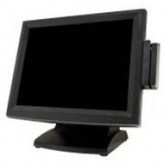 VPOS335
The VPOS 335 is a compact, stylish POS terminal. The powerful yet low power consuming CPU, reliable and durable architecture provides an exceptionally efficient fanless POS solution. The compact form factor makes the VPOS 335 a great choice for environments with limited dekstop space. With quick access to the hard drive and motherboard, service time is dramatically reduced.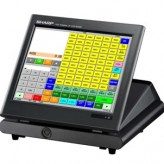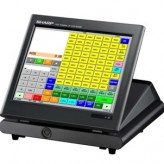 SHARP UP3500
The UP-3500 has built in Sharp Software – It is a ROM based POS terminal with built-in application targeting the hospitality market. The UP-3500 is well suited for restaurants, cafeteria, pub, bar fast food and bakeries. Its small foot print and fanless design makes the UP-3500 a fitting choice for many installations.
Not sure what you need?  
Just ask our friendly service team!