We have different types of Point of Sale Software solutions for different applications. Treat POS as a tool to manage your business.  
When looking at the features and benefits, Reliability and Usability are one of the most important must haves, other considerations such as Loyalty software, then look for other features that suit your business.
POS Software generally comes in the categories of Retail or Hospitality and then there are Industry Specific variations such as for Hair Dresser or Golf/Tennis Pro for Appointments, for Club Memberships like Gyms/Golf Clubs for example, Dry Cleaners, Car Washes, Pizza restaurants– we can't name them all, so if you are after a specific solution, please ask us.
FREE REPORT
9 Points to Selecting POS Software & Systems (.pdf)
Contact our office via Email or Phone to request your Free 10 Point POS Software & Systems Report - Phone 0800 KIWIPOS (5494 767) or emailinbox@eftposcanterbury.co.nz
If you have any questions – Please call one of our team
For Serious Retailers, at an affordable price
When we at Kiwi Eftpos went looking for a "Retailers" Point of Sale system to add to our range, you can be assured we had a real good look around, carried out lots of due diligence in looking for a well performing system and we believe we found it in Counter Intelligence. It sure meets our criteria as an Excellent POS Software system – for our reputation depends on it. The Back office has amazing reporting that helps you manage your business.
E-Retailer is the Web Software that interfaces with Counter Intelligence – you can then manage all your Online Store content from your Counter Intelligence POS Software. A huge saving of time and resources.
A very flexible software that can handle both retail and hospitality.
If you are looking for a complete POS System, then Idealpos is the right choice for your business suitable for both hospitality and retail businesses.
Vend is easy to set up, and designed for the modern retailer. Vend is flexible to suit both your business and device you choose. iPad, Mac, Windows or Android—all you need to get started is a web browser


Timely
SALON & SPA SOFTWARE
Everything you need to run your business.
Organise every aspect of your business with Timely. Your schedule, staff, clients, sales, reporting & more.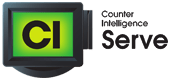 CI-Serve
Kudos Software company, the creator of Counter Intelligence Software have released an exciting new product C.I Serve.
It is the first in what we believe to be a swipe/touch screen POS Software. The benefits of all of the history of Kudos Software experience in counter intelligence with its retail smarts and with a great swipe screen POS front of House POS offering with fantastic looking graphical screens. CI SERVE has 3 levels of back office software and pricing, from an entry level POS, right up to the fully blown Counter Intelligence option.
Not sure what you need?  
Just ask our friendly service team!
Sell Online!
Join a growing trend of retailers with a very smart Retail Management Software solution that will make running your business's Physical and Online stores so much simpler and easier with a point of sale software that does it all in one package.