E-Retailer
Webstore Software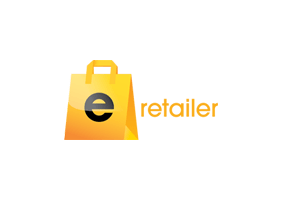 E-retailer introduces the perfect way to manage your physical and internet stores - all from one source!
Imagine controlling your physical stores and your online store all from one system - no double heading, no stock, mix-ups, no customer duplication, no cumbersome and expensive interfaces!
The market-leading Counter Intelligence retail package forms the content management system (CMS) and e-retailer looks after the design, maintenance and operation of the web store. Both systems work as one to keep stock and customer information up to the moment - no matter where the customer shops - at the store or online.
Overview
e-retailer provides a complete store-front builder where you can specify the layout and functionality of your site to create a unique customer experience tailored to your store and culture.
Within the design function in e-retailer you may tailor the appearance of the screen to suit your needs. This includes the ability to control where on the screen items appear, their size, font and colour. Pages may be individual and you may select or suppress information boxes such as categories, promotions or banners from appearing. This then provides great flexibility in the design of your online store.
An inbuilt Microsoft Word-like editor enables the user to create information pages easily with text, images and links and then this is saved behind the scenes as HTML text. A Cascading Style Sheet (CSS) gives full flexibility to a web designer to apply the touch of art that will make your website shine.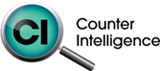 Maintain your products in one place – yes all of the instore and online product information is maintained in one place – no awkward interfaces, no switching between systems – everything is seamless and easy! Stock and customer information is continually flowing between all systems – instore and on-line. We call it the perfect answer!

Share product images between in-store and online. The same images used online will also populate around all fixed POS and mobile POS positions. This provides consistency of interface between systems.

Customers are at the core of e-retailer and the name, address and preferential loyalty information may be updated in Counter Intelligence, the physical store or the online e-retailer store. This make it easy to keep everything coordinated in one database.

Customer Loyalty - in-store or online the same customer loyalty system allows customers to acquire and spend loyalty points. The complete customer database is present and accessible from any device anywhere for standard customers, loyalty customers and commercial business to business.

Cut to the chase - let customers find the products they want quickly. Filters provide a method of setting multiple selections which are sensitive to the category being displayed - includes colour, size, brand, label and other customisable fields.

Search across the complete website for the product or information you are seeking.

Price Range - allow a customer to search for products within their price zone by allowing price parameters like $100 - $150.

Show only sale items - this feature allows you to create a page that will display only items which are on sale. This may be invoked within categories. Alternatively you may create a separate website that displays only on sale items - this then keeps your main site fresh with new product and not mixed with sale product

Product Information Tabs - group or product level.

Multiple Images per Colour - show individual colours on the Category Page, although you have used the colour/size matrix you have wish to show all of the colours on the category page.

Video Enable - provide another dimension by accessing video clips to enhance the sales opportunity.
Alternatively you may create a separate website that displays only on sale items - this then keeps your main site fresh with new product and not mixed with sale product

Wish List - this allows a customer to add and remove items from a wish list. When they are ready the customer may move items from the Wish List to the Shopping Cart. The ability to email your wishlist to a friend is also available.
Lookbooks - provides the ability to create look books for showcasing products based on either clusters of products or individual products. Multiple look books may be maintained - eg Summer 15, Winter 16 etc.
(
Available in Gold Version only.)

Coupons - a great way to increase traffic is to offer promotional coupons that may offer a dollar or percentage discount off individual lines or a total order even free freight. The offer may be active between two specified dates and may apply to specific product categories, brands, labels etc. To encourage sign ups the coupons can be made visible to signed on customers only.

Gift Registry - for special events customers may create a registry from which friends can select and purchase individual items.
(Available in Gold Version only.)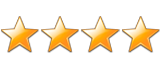 Let the customers recommend your products to others - the review section allows a customer to write a review and to score the product based on criteria you nominate. The review stays pending until you validate that it is in good faith and accept it. You can enable pros and cons, share reviews to Facebook and Twitter. Captcha options prevent auto-generated spam.

Gift Wrapping - provide that final special touch by offering gift wrapping and card options at the checkout stage.

Templates to get you going - you can either start with a blank canvas or we will supply a starting template appropriate to your business type. You may choose to enhance this template yourself (if you have the requisite skills), have Kudos staff create your design or use a third party designer. All formatting is industry standard CSS and HTML so it most anyone with web skills can work with it.

Become self-sufficient - Kudos will provide instructions on how you may edit and create your own pages where you are able to use a Word-like editor to insert text, images, links etc. This means that you don't need to rely on outside resources which are often expensive and unable to respond in a timely manner. Therefore if you wish to announce a Summer Sale you can!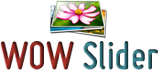 WOW Slider option - display multiple images on your front page using the optional WOW Slider - all you need to do is upload an image and the system will update the slideshow to your new selection. This allows you to keep the front page fresh and relevant.

Business to Business - when dealing with business's e-retailer provides a different face - only allowing pricing to show when a customer logs on and then only showing pricing specific to that business customer. This can also be used for online entry of customer orders by sales reps, also great for checking stock availability when in the field.
Not sure what you need?  
Just ask our friendly service team!