Counter top eftpos terminals are available as ONE PIECE or TWO PIECE.
Some of these are capable of 'interfacing' with some cash registers and some POS systems. Ask us what will suit your business best.
Ingenico ICT250
Our Top selling One Piece Counter Top Terminal
The Ingenico ICT250 terminal with internal Pin Pad & Printer, The ICT250 has some great features and has proven very reliable. 
Two Piece Terminals
Suit busier sites and counters where a one piece just won't suffice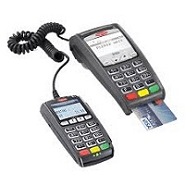 Ingenico ICT220
with IPP310 Pin Pad
The ICT220 with IPP310 Pin Pad offers many benefits as a premium terminal.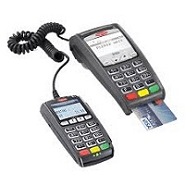 Ingenico ICT250
with IPP310 Pin Pad
The ICT250 with IPP310 Pin Pad offers many benefits as a premium terminal.  It offers GPRS backup communications in case of IP failure, onscreen colour diagnostics to help you diagnose IP and site issues (the GPRS feature is especially important when dial up Eftpos is phased out soon.)
(SIM card fees apply).
Integrated Eftpos Terminals
Ingenico ICT250 Nitro
Our most popular integrated solution
Nitro is an enterprise grade EFTPOS system which is also the perfect solution for both small and medium size businesses.  Nitro is easily scaled from a one lane retail store to an entire chain of multi-lane stores such as supermarket chains.
Quite simply, Nitro can be integrated into any PC based POS system and is a suitable and cost-effective option for any size business, including :
Retailers
Franchises
Single lane site
Multi lane sites
Not sure what you need?  
Just ask our friendly service team!