POS system software for Bottle Stores
Bottle Stores overview
Bottle shops are similar to many other retail businesses, however, they usually run a lot of different promotions on similar products, with some being controlled through distributer databases.
One of the advantages of bottle shops is that everything is usually sent from the supplier with its own barcode. This makes it very easy to sell and to stocktake. You can also create shelf labels to display the barcode to help when you perform a stocktake.
Coupons and gift vouchers are also a great way to expand your sales through bottle shops. If you can offer a way for your customers to be enticed back to your store, you will generally be able to convert them to be a regular.
Promotions

Barcode Scanning & Label Printing

Gift Vouchers

Stock Management App

Stock Item Alert Levels

Customer Display
Beverage Promotions
Promotions within the store are a great way to increase additional purchases through multi-buys. Promotions can easily be set up within Idealpos on as many items as you wish throughout the store. Idealpos also has interfaces to Liquorfile and IBA which can automatically import promotions based on group advertising for different brand specials.
Why not include coupons on your receipt for the next time your customers visit or to entice them to visit your store again? This is easy to do in Idealpos and you have the ability to add images and barcodes to your receipt for simple redemption.
You also have the option of printing out product signs complete with an image and the promotion to highlight the product in-store.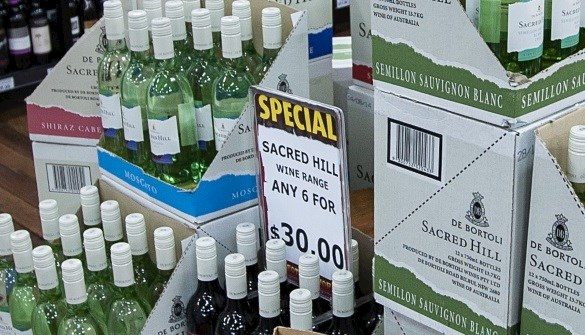 Customer Display
Showcase your specials right in front of your customers as they make their decisions. Images can be set to scroll through a folder of pre-prepared images showcasing what you want to sell quickly.
There are numerous layouts to choose from where you can show an image the entire time, or show the items as they are rung up and then utilize the full screen when there is no sale taking place.
Signs
Signs allow you to print products out including images with prices to advertise throughout your store, helping to promote products. Create and save formats for future use and arrange the components anywhere you wish.
Add various elements such as Price, Description, Image & Notes and show details of promotions on the sign for better engagement.
Stock Manage App
Idealpos utilises an iPhone app to allow you better management tools for the serious side of your business, stock control. With Stock Manage you are able to perform a stocktake on all your locations, transfer stock between locations, receive items into stock and assign barcodes to all items.
If required you can use a scanning device by Linea Pro which gives your phone extra functionality. This scanning device is not required, but it is if you want to scan all your items.
Stock Manage links directly to Idealpos and transfers data in a matter of seconds, allowing you to get on with the job you need to do.
Shelf Labels
Idealpos can create labels that can be printed out onto various mediums for use with barcode scanners. Stock Items, Customers and Promotions can be printed using various label settings. Idealpos can add a scancode to all stock items automatically if required. 
When selecting labels to print you are able to select multiple items in one go, saving you time from multiple searches. When selecting items to print you can select lines in blocks or individual lines.
Shelf labels are especially useful in bottleshops as almost all stock is placed on shelves. Customers need to be able to easily see the details of the product they are looking at.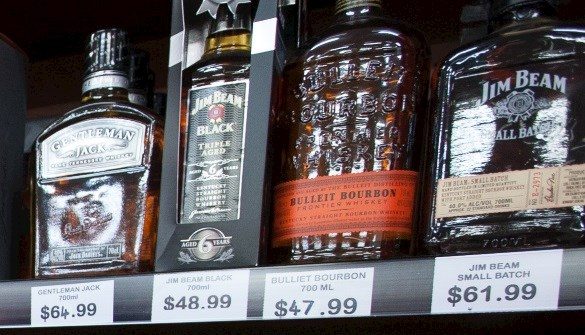 Barcode Scanning
The use of barcodes in Idealpos enables the fast entry of stock items into the sales screen using a barcode scanner, or for stock control using the Stock Manage app. Scanning can also be used on customer accounts for membership cards, bar tabs, accounts and for employees to log onto a sale. Barcodes can also be used when printed on gift vouchers, credit notes, receipts and coupons for faster service.
Barcodes are fast and secure so help you go about your business knowing that mistakes are kept to a minimum. Used in conjunction with label printing and Idealpos' internal barcode creation facility, you can achieve great results very quickly.
Not sure what you need?
Just ask our friendly team!