Video not specified. Please select one to display.
Idealpos is designed for hospitality, and in particular for Mobile Coffee and Food
We say that Idealpos is the best POS system software for restaurants based on 12 years of industry experience as an independent reseller.
After plenty of research and investigation, we have found that Idealpos has all the features and reliability a mobile coffee & food business needs.
It really is ideal!
Want more information about Idealpos Software for your Mobile Coffee Shop?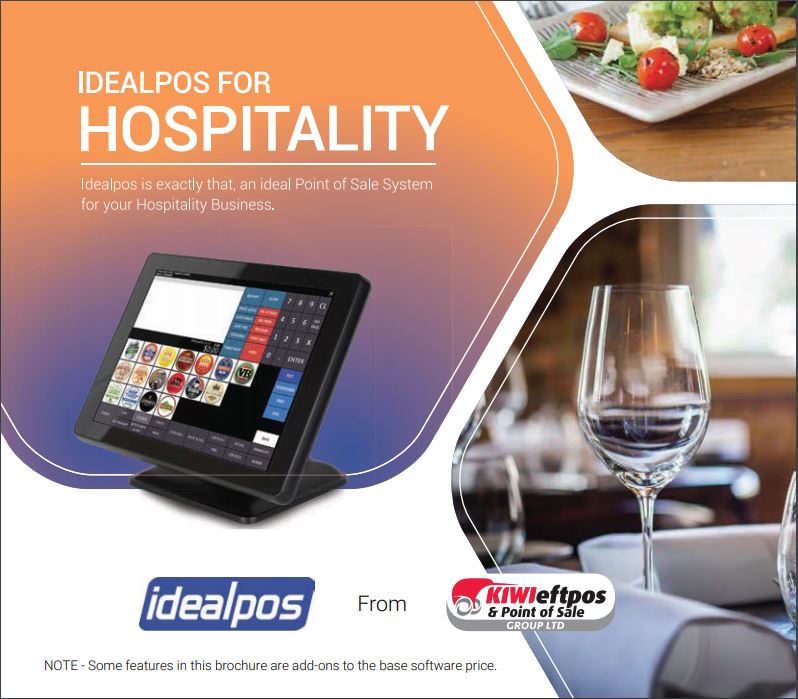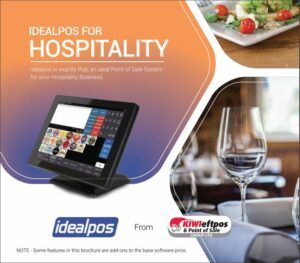 Subscribe to our email list and download the Idealpos Hospitality Brochure now.
Book a Free Mobile Coffee & Food POS Demonstration
Fill in your details and our POS expert Mark Silvey will be in touch to arrange a time to do a free Idealpos and POS demonstration with you.
Why is Idealpos the best?
Reliable

Easy to use

Fast entry

Barista & kitchen printing
Customer loyalty and accounts

Customer favourite transaction

Well featured

Great reporting
APPs and interface

Xero

Handheld Ordering

Q Jumper Mobile Ordering
ResDiary Interface
The ResDiary interface is a two-way integration that allows you to reserve, welcome and seat tables through ResDiary, which will then be reflected on the graphical table layout within Idealpos.
Take your business professionalism to the next level and allow your customers to make reservations days, weeks and months in advance, all from the comfort of their own home. You will be able to staff better knowing what each night is expected to service.
Restaurant Module & Table Layout
The graphical table layout can be customised for your venue. If you have more than one area, such as inside and outside, and would like separate maps for those areas, we cater to that and more.
Our table map can be used with our internal reservations module, or linked to a third-party such as RezBook and ResDiary. The table map is now also available from within the Handheld Ordering app on iPads.
Exceptional Table Service
Tyro's Pay@Table makes payments so easy. Your customers can use their PIN to securely pay, split and tip without leaving the table. Even better, your POS won't be locked down while bills are being settled, so you can process payments quickly, turn tables faster, and still provide service with a smile.
Tyro Payments Limited ACN 103 575 042 AFSL 471951 is the issuer of its own financial products and the owner of this information. Tyro does not take into account your personal circumstances. Before deciding on any products please consider if they are suitable for you. You can contact Tyro on 02 8907 1700 or at tyro.com/contact.
Recipe Costing
This feature of Idealpos allows you to calculate the cost price of prepared food adding raw ingredients as stock items to the database. Food products that are sold to a customer are setup as indirect stock items, so each time they are sold, the stock level of the raw ingredients is reduced accordingly.
These ingredients are entered into Idealpos through Stock Purchases or Purchase Orders, the cost price is updated and flows through to the indirect item, updating the total cost price of that item. This may also be used for mixed drinks such as cocktails and mocktails.
Idealpos also has an interface to a third-party program called Cooking The Books.
Kitchen Printing
Save time and the hassle of walking from the table or terminal to the kitchen to deliver orders with a kitchen printer doing the job for you. No more illegible dockets with the chef trying to read a team members' scrawl. Each order is clearly printed and can be on duplicate dockets for different courses.
Use Handheld Ordering and save the staff even walking to a terminal.
Idealpos has the ability to print to multiple printers at the same time, separating a single order automatically into the different sections where dockets may be required. A restaurant may have multiple printers for different service areas.
Stock Manage App
Idealpos utilises an iPhone app to allow you better management tools for the serious side of your business, stock control. With Stock Manage you are able to perform a stocktake on all your locations, transfer stock between locations, receive items into stock and assign barcodes to all items.
If required you can use a scanning device by Linea Pro which gives your phone extra functionality. This scanning device is not required, but it is if you want to scan all your items.
Stock Manage links directly to Idealpos and transfers data in a matter of seconds, allowing you to get on with the job you need to do.
Customer Loyalty
Buy 10 & Get Your Next Coffee FREE!
If loyalty is a promotion offered in your restaurant, then Idealpos is here to help. Simply by adding customers and linking them with either a code/number, a name or a barcode, Idealpos will track their rewards and store this information in the database.
For example, each time a customer purchases a coffee Idealpos will update their loyalty progress enabling you to let them know how many required until their free one. When a free coffee is available you will be prompted at the end of the sale to ask them if they wish to redeem it. Redemptions can be accumulated and may be used within the one sale.
Not sure what you need?
Just ask our friendly team!