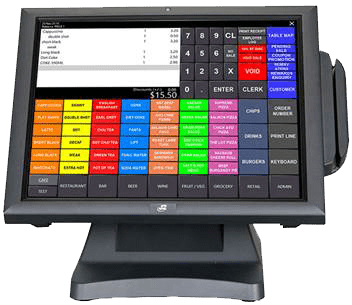 There are different types of Point of Sale Hardware & Software solutions for different business applications.
Having the right setup will make all the difference for how much more your POS system can save you time and add loads of benefits to your business.
See further down to find what kind of software and hardware combination will suit your business best.
Want Smarter POS Integrated Solutions?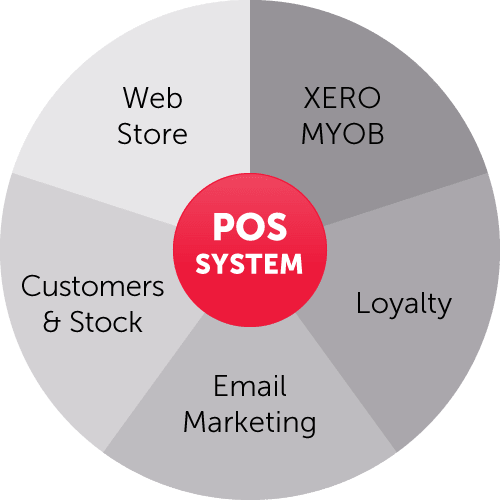 We can help you and your business operate smarter with software and apps that link and sync, saving you valuable time every day.
Your POS information can be imported into your accounting system and reports can be automated. 
We can also help you grow your business with built-in loyalty and email marketing solutions, with webstore software that integrates with your POS system.
Questions?
Let us help you.
Enquire Now
Find out what POS system will best suit your business.
There are many different components to POS systems, to suit different industries and business situations.
These 3 steps will help you figure out what you need—click the category links below to start!
Select your INDUSTRY type
This will determine the POS Software to best suit your business.
Select your SOFTWARE type
This will determine the POS HARDWARE to best suit your business.
Select your HARDWARE type
Each business may have different POS Hardware requirements, depending on various factors. The best way to work out what's best for your business is to talk with our experienced POS Sales Team.
Select your industry type to find the POS Software to best suit your business.
This will take you to the next step.
We supply and manage a range of POS software to cover industry needs.
You can also see what POS software links to what Webstore and Accounting software.
We supply a full range of Hardware for point of sale applications:
SCREENS, SCANNERS, LABEL PRINTERS, TABLETS, CASH DAWERS, SCALES, DIGITAL SIGNAGE, DATA TERMINALS, ACCESSORIES
Not sure what you need?  
Just ask our friendly service team!